A man from France would be spending time in prison for burying his Mastiff alive. The unnamed perpetrator, age 22, was slapped with an 8-month prison sentence in Versailles for committing animal cruelty.
The man's dog was rescued by a passer-by who found her buried on the ground somewhere in Carrieres-sur-Seine, which is located west of Paris.
Pedro Dinis was walking his dog when he spotted the Mastiff's head. He said it was rather difficult to find the dog because she was brown and mostly covered in dirt.
Her eyes were also caking from the dust and she was showing signs of severe dehydrati on.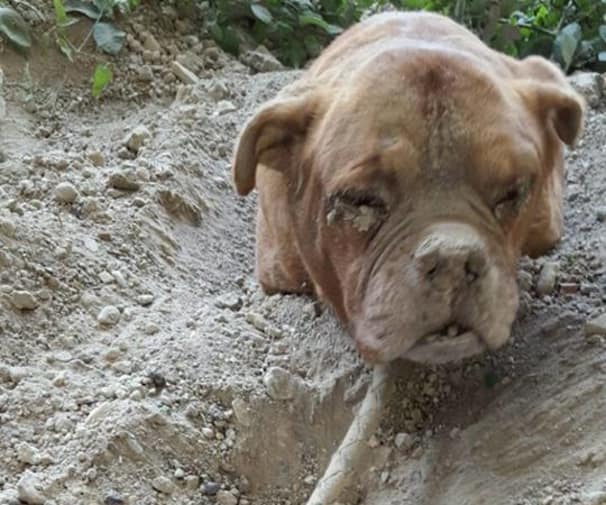 As Danis scrambled to get the dog out, he realized that the animal had been intentionally buried.
Apparently, the Mastiff's body was tied with a rope to prevent her from moving or escaping underneath the pile of dirt.
There were also stones surrounding the dog and her leash was attached to a gravel sack to further prevent her from digging off the ground.
continue reading in the next page